| | |
| --- | --- |
| Columbia Slough Watershed Council | |
Check out news from the Council below including information on our new North Portland Outreach Specialist position, event highlights, volunteer opportunities and our updated Spring Calendar. Enjoy!
Stewardship Saturdays - March 14th and March 21st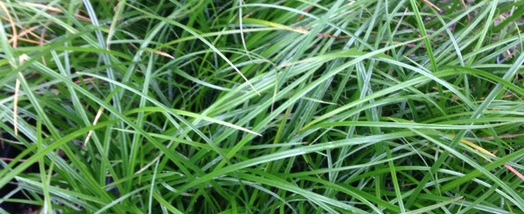 This Saturday, March
14th (Volunteers needed!)
15401 NE Fremont St. Portland, OR 97230
Peninsula Crossing Trail @
N. Princeton St. and N. Carey Blvd.
Stewardship Saturdays are community volunteer work parties. Activities range from native plant planting to invasive species removal, trail maintenance, litter cleanup and more. Get your hands dirty and help make the watershed more livable for plants and people!
Tools, training, gloves and snacks provided.
Contact Volunteer Coordinator Hanna Davis at hanna.davis@columbiaslough.org or call (503) 281-1132.
---
Slough 101 this Saturday!
Come learn from over eight local experts about the past and present happenings in the watershed. This FREE workshop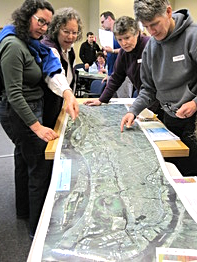 covers the history, water, wildlife, recreation options and current issues of the Columbia Slough Watershed. Presenters will lead hands-on activities including a tour of a pump station and macroinvertebrate discovery.
Pre-registration is required for this free workshop, and light refreshments will be provided.
Suitable for adults and teens 14 & up.
Time:
9am - 12: 45pm
Location:
Multnomah County Drainage District
1880 NE Elrod Dr
Portland, OR 97211
FREE; Registration Required
http://columbiaslough.org/index.php/events/event/149/
or 503 281-1132
---
Brunch with the Birds
This is a great introduction for beginning or intermediate bird watchers. We'll walk the trails at Whitaker Ponds birding then enjoy a delicious lunch from the Council. Space is limited to 20 people; suitable for adults and children 12 & up. Advance registration required. $5 suggested donation.

Time:
10 am - 1 pm
Location:
Whitaker Ponds Nature Park
7040 NE 47th Ave
Portland, OR 97218
Suggested $5 donation; Registration Required
http://columbiaslough.org/index.php/events/event/149/
or 503 281-1132
---
We're Hiring: North Portland Outreach Specialist
(Temporary: May 2015 - August 2016 & Part-time: 14 hr/week)
The North Portland Outreach Specialist (NPO Specialist) will primarily act as an outreach agent with the North Portland community. The NPO Specialist will work with the Council's education, outreach, and stewardship directors. Tasks include: research and outreach to existing community groups within North Portland, working in partnership with these groups to determine contacts, interests, and concerns, conducting key stakeholder interviews, holding focus groups, and populating a new database with names and contacts of community leaders, teachers, agency employees, and potential volunteers.
Closes April 3, 2015 at 4 pm.
See more information in our
Employment section
of our website.
---
Tadpole Tales for Kids 3-5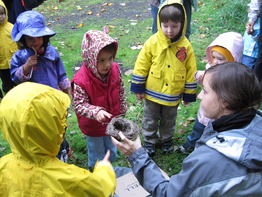 Wednesdays
April - May
10-11 am
Don't miss this nature discovery program for
little explorers ages 3-5
. Themes change each week and locations change each month. Suggested donation/child is $3; adults free.
April Location: Whitaker Ponds 7040 NE 47th Avenue, Portland, OR 97218
May Location: Nadaka Nature Park 17405 NE Glisan Street Gresham, OR 97030
Learn more and register here.
---
Volunteer Training Opportunities
Paddle Team now recruiting!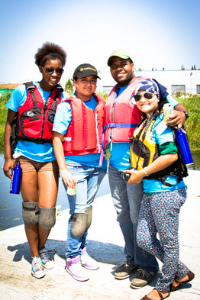 Each year the Columbia Slough Watershed Council hosts dozens of educational paddling events that expose adults and children to the wonders of the Columbia Slough. We're seeking novice to advanced paddlers who would like to volunteer to assist with our Twilight Paddles, Slough School kids' paddles and our summer festivals.
Orientation
Saturday, April 11th, 9am - 12pm
AND Thursday, April 16th, 4pm - 6pm
For details and application information, view the
---
Like festivals, people and the Slough?
Consider joining our Volunteer Outreach Team!
Outreach volunteers represent the Columbia Slough Watershed Council at farmers markets, paddling festivals, street fairs and outdoor festivals all around North and North East Portland. Volunteers engage event-goers in conversation, field questions about the organization and its events and provide general enthusiasm around all
things Slough-related!
Whitaker Ponds Nature Park
Details and application information available on the
---
Spring Events Calendar